On August 2, 1964, three North Vietnamese torpedo boats attacked a US destroyer, the USS Maddox. The boats reportedly fired torpedoes at the US ship in international waters in the Gulf of Tonkin, about thirty miles off the Vietnam coast. On August 4, the US Navy reported another unprovoked attack on the USS Maddox and the USS Turner Joy. Within hours, President Lyndon B. Johnson ordered a retaliatory strike. As the bases for North Vietnamese torpedo boats were bombed, Johnson went on TV and told America: "Repeated acts of violence against the armed forces of the United States must be met not only with alert defense, but with a positive reply. That reply is being given as I speak tonight."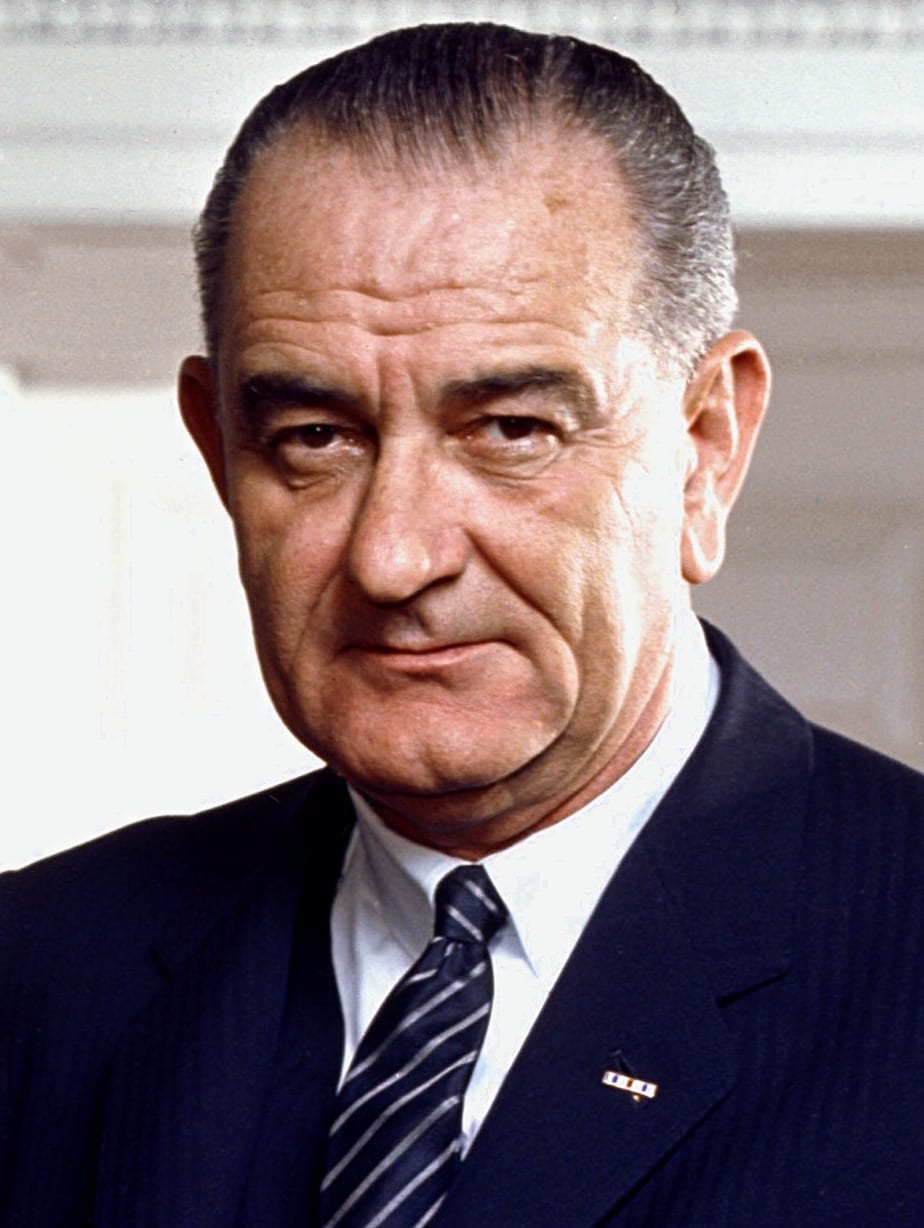 The next day, Secretary of Defense Robert McNamara assured Capital Hill that the Maddox had only been "carrying out a routine mission of the type we carry out all over the world at all times." McNamara said the two boats were in no way involved with recent South Vietnamese boat raids against North Vietnamese targets.
At Johnson's request, Congress passed the Gulf of Tonkin Resolution. The resolution pre-approved any military actions Johnson would take. It gave Johnson a free ticket to wage war in Vietnam as large as the President wanted. And, true to his large Texas roots, Johnson got a big war: by 1969, over half a million US troops were fighting in Indochina.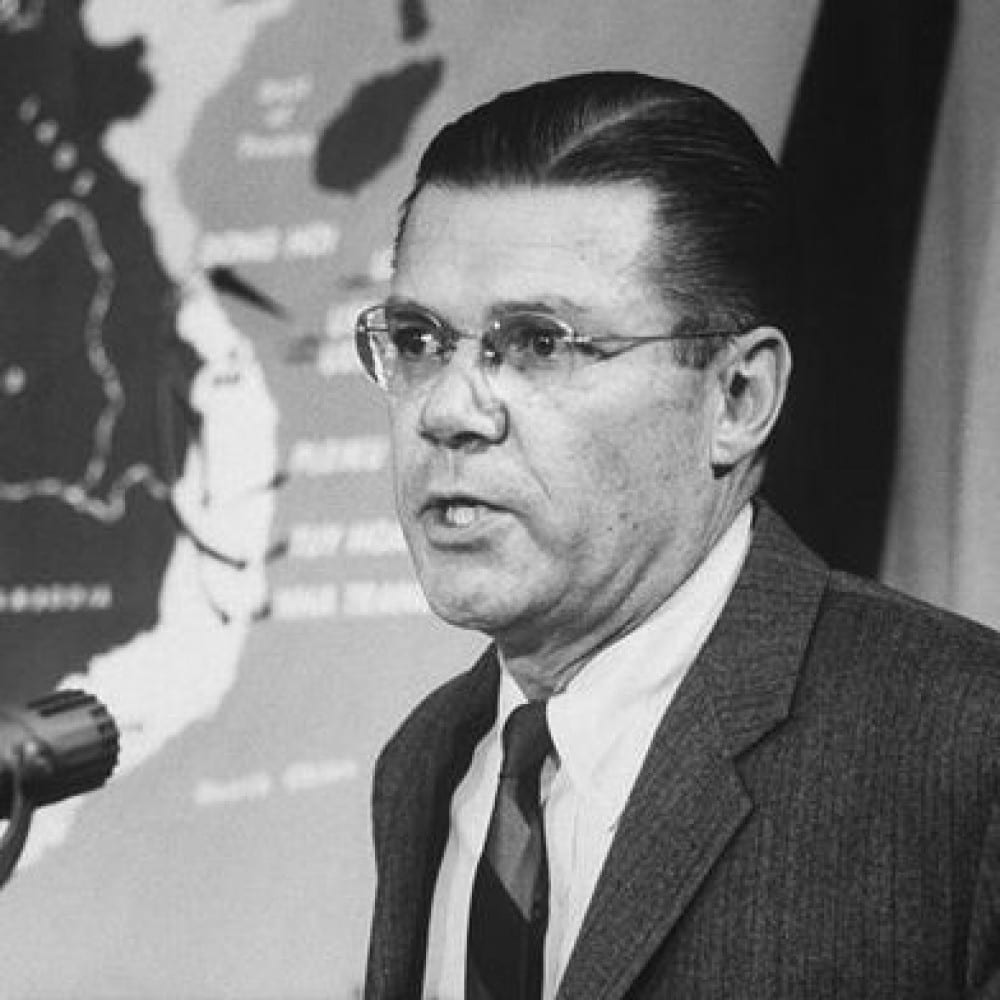 Despite McNamara's testimony to the contrary, the USS Maddox had been providing intelligence support to South Vietnamese boats carrying out raids against North Vietnam. McNamara had also testified that there was "unequivocal proof" of an "unprovoked" second attack against the USS Maddox. In fact, the second attack never occurred at all. At the time of the second incident, the two US destroyers misinterpreted radar and radio signals as attacks by the North Vietnamese navy. It's now known that no North Vietnamese boats were in the area. So, for two hours, the two US destroyers blasted away at nonexistent radar targets and vigorously maneuvered to avoid phantom North Vietnamese ships.
Even though the second "attack" only involved two US ships defending themselves against a nonexistent enemy, the President and Secretary of Defense used it to coerce Congress and the American people to start a war they neither wanted nor needed. After the Vietnam War turned into a quagmire, Congress decided to put limits on the President's authority to unilaterally wage war. Thus, on November 7, 1973, Congress overturned President Nixon's veto and passed the War Powers Resolution. The resolution requires the President to consult with Congress before making any decisions that engage the US military in hostilities. It is still in effect to this day.
---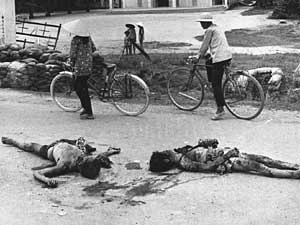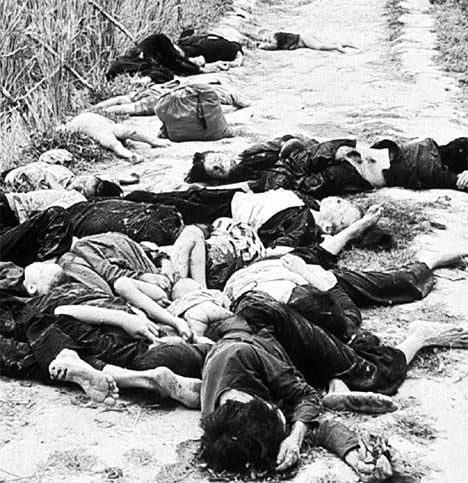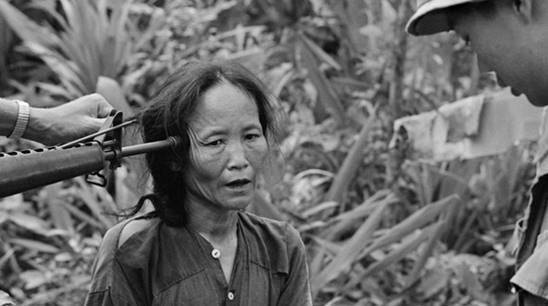 ---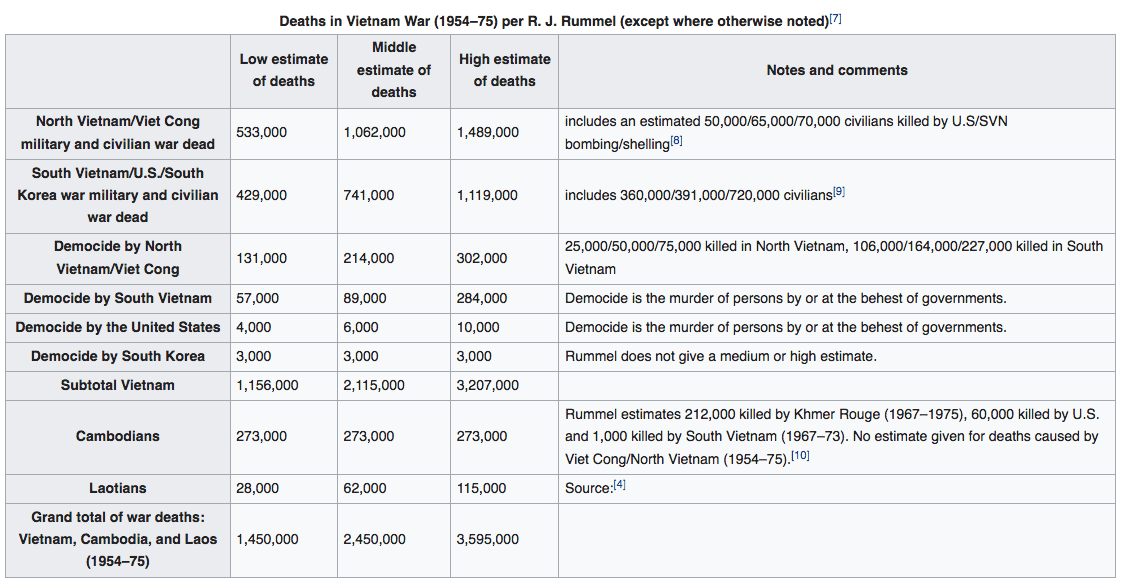 R. J. Rummel's mid-range estimate in 1997 was that the total deaths due to the Vietnam War totaled 2,450,000 from 1954–75. Rummel calculated PAVN/VC deaths at 1,062,000 and ARVN and allied war deaths of 741,000,with both totals include civilians inadvertently killed. He estimated that victims of democide (deliberate killing of civilians) included 214,000 by North Vietnam/VC and 98,000 by South Vietnam and its allies. Deaths in Cambodia and Laos were estimated at 273,000 and 62,000 respectively.[7]
Unexploded ordnance, especially bombs dropped by the United States, continue to detonate and kill people today. The Vietnamese government claims that unexploded ordnance has killed some 42,000 people since the official end of the war.[85][86] In 2012 alone, unexploded bombs and other ordnance claimed 500 casualties in Vietnam, Laos and Cambodia, according to activists and government databases. The United States has spent over $65 million since 1998 in an attempt to make Vietnam safe.[87]
Agent Orange and similar chemical defoliants have also caused a considerable number of deaths and injuries over the years, including among the US Air Force crew that handled them. The government of Vietnam says that 4 million of its citizens were exposed to Agent Orange, and as many as 3 million have suffered illnesses because of it; these figures include the children of people who were exposed.[88] The Red Cross of Vietnam estimates that up to 1 million people are disabled or suffer health problems due to Agent Orange exposure.[89]
---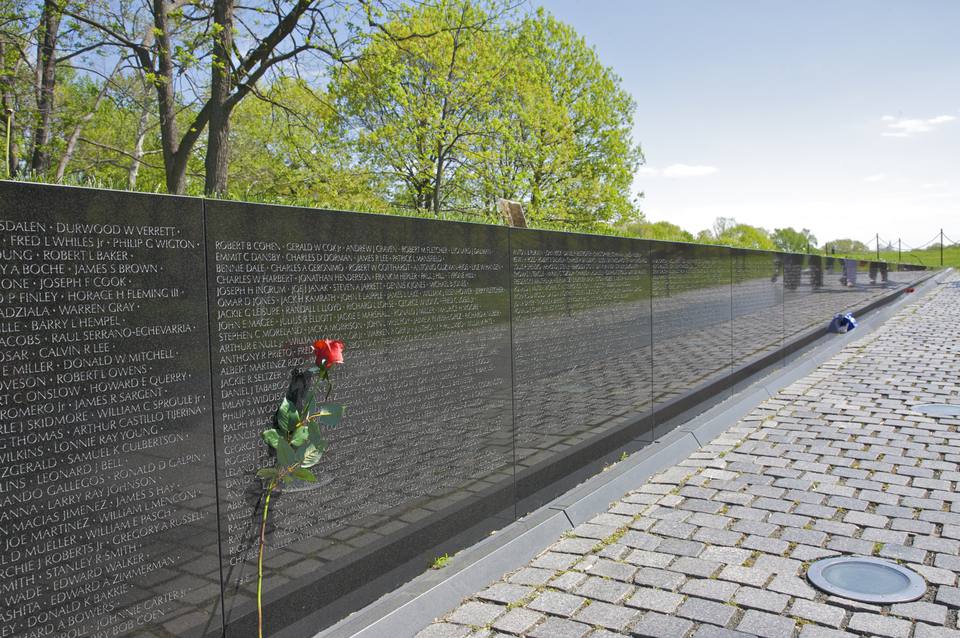 Published in Headline, Revisited