Bobby Frisco is a musician in Oregon who donated his Christmas album "Following Yonder Star" to Occupy Peace. We are very appreciative of his generosity and we sat down with him for a short chat.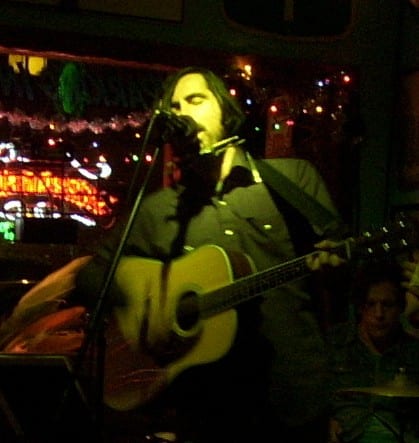 OP: I want to thank you Bobby for donating your time and music to Occupy Peace.
Bobby: Believe me it's an honor.
OP: What made you want to donate?
Bobby: I will always fully support any organization that has a mission that is ultimately dedicated to peace. Hopefully more artists can donate proceeds from their work as well and I will openly encourage them to do it. Battling the climate change crisis is going to take the entire planet coming together to solve it so obviously peace on earth must come first or else mankind is likely to end up choking on the filth of its own making. There, I said it.
OP: Tell us a little about your music?
Bobby: I'm influenced by several genres but if I had to describe my approach to my sound and writing it would be soulful freak folk. At least that's my aim. The song is what is important to me not the singer. I prefer roots music of any style. It's always best in its earliest and purist form before it gets transformed for the mainstream and stripped of all its soul and purpose and beauty. So I suppose I strive to create music that is pure in its roots and void of ego. Not sure if I achieve that ever but I try.
OP: We feel that music has always been the soul of any good revolution so we thank you!
Bobby: Well a big thanks right back at ya and keep fighting the good fight.
Be sure to listen to Bobby Frisco's Christmas Album 'Following Yonder Star' here.
All Albums Here: https://bobbyfrisco.bandcamp.com/
---
Bobby Frisco
Published in Headline, Interview